---
1981 Chevrolet Camaro Z28
Return
---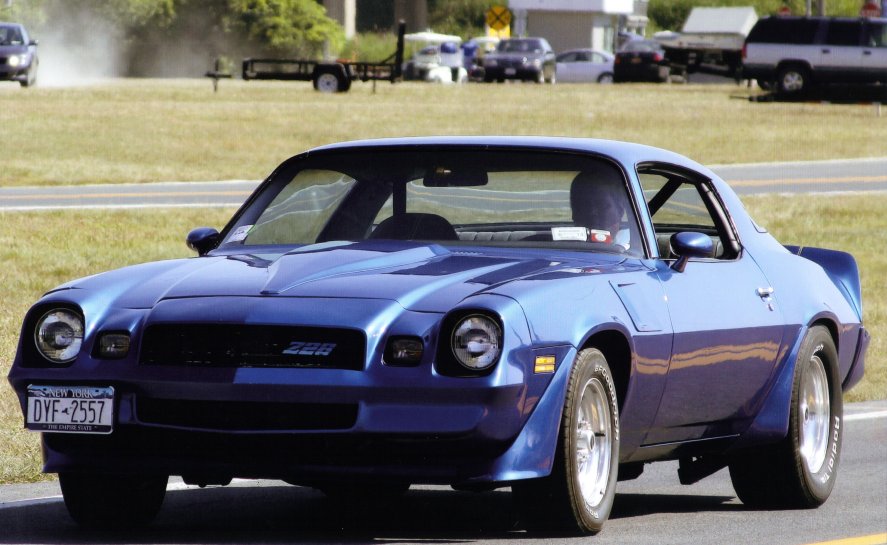 Every red blooded American man should own at least one Camaro in his lifetime...it should be a law. Richard Davis got to own two of them, a '67 Rallysport and this '81 Z28. He had gotton away from the high performance scene for quite a while and wanted to build something strong for old times sake and to shut up his smack talking son and his Trans AM.
Being a dyed in the wool small block Chevy man, he didn't want to build a big block motor, he wanted to do what he'd always done, make big power out of a small motor. Don suggested trying a "stroker" small block to maximize his inches without having the siamese cylinders of a 400 (which he was never a fan of). So, he built a 383 incher with the Holley Systemax System which consisted of a matched cam, intake and aluminum heads. Holley said that this combination would produce 450 horsepower! Richard liked the sound of those numbers so he built it and backed it up with a 700R-4 and 3.73 gears.
The Z28 was just about headed to the junk yard when Don found it and he and "Pops" (that's what most people called Richard) brought it back to life with some new sheet metal, body working and paint. The stroker motor was put in with headers, 3 inch Flowmaster exhaust and MSD ignition. The tranny is shifted with a B&M ratchet shifter and the the car can pull 1.8 second 60-foots on street tires and runs 13.30's when left in "drive" and 12.70's when shifted manually.
He never did beat the Trans AM, that would've been too easy since he could drive his son under the table, so he handed the keys to his daughter and let her kick "big brother's" ass. And yes, the smack talkin' did stop.
Richard passed on in June of 2007 but you can still see the old Z28 cruising around here and there making those red blooded American boys dream of the day when they can own one too.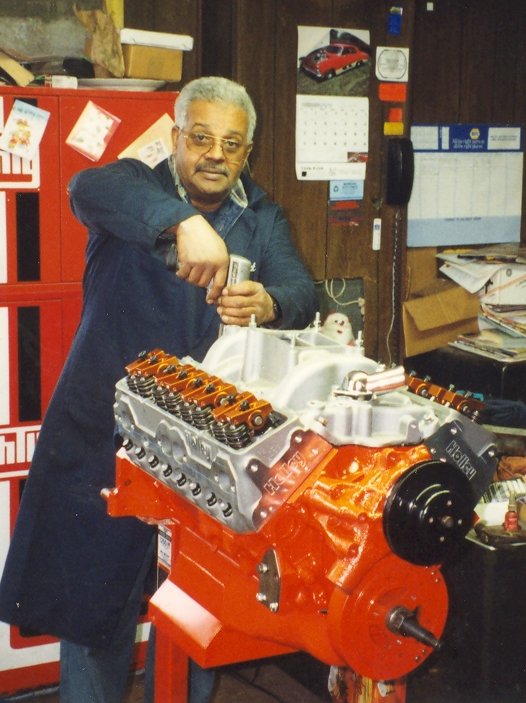 ---