---
Jason Hillyard's 1980 Camaro Z28
Return
---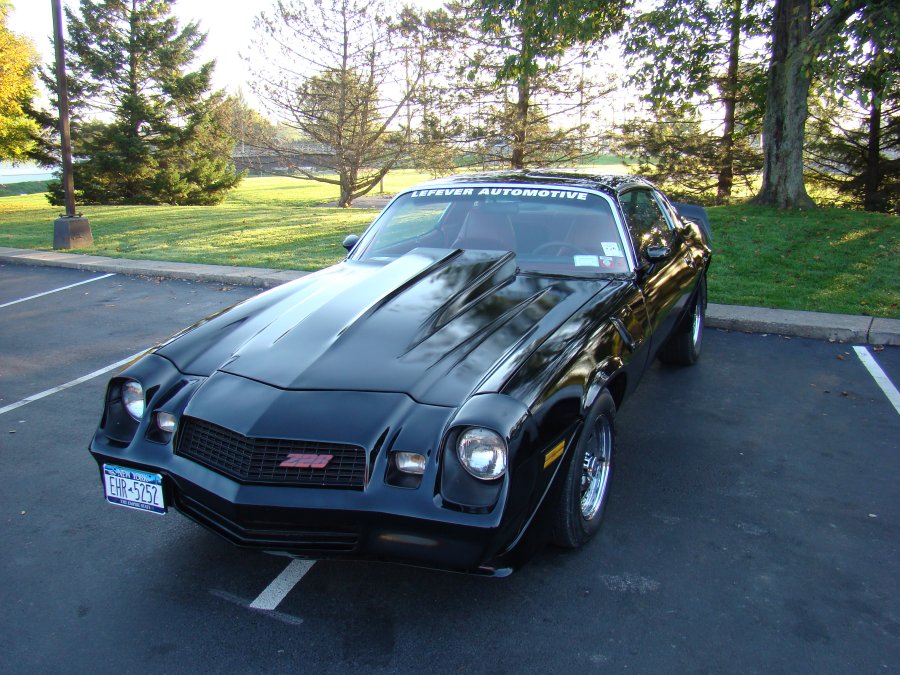 Kids always remember Daddy's cool cars and Jason Hillyard's kids have one to remember. This 1980 Z28 has all the fun stuff to make kids and Daddy's very happy. Muscle cars come in many different levels and this one was built on family man's budget. It may not seem like the most responsible thing when you have two kids and a mortgage, but when your Father-in-Law is Don LeFever and your mother (who is also Don's wife) has big block 4-speed Chevelle, man, you gotta have something.
Since Camaro's have great new parts availability, they can be very affordable to build and there is very little that you can't get for them. Jason's car started out as a bit of a beater, but some new metal here and there and some body massaging by Don and this T-top car cleaned up real good. Throw in a 350 crate engine, 700-R4 tranny and a 10-bolt rearend with 3.73 gears and you have pony car package that can pull high 13's to very low 14's in the quarter, great cruisability due to the overdrive and reasonable economy. This car could be driven to work daily, grocery shopping on Friday, drag racing on Saturday, and church on Sunday!
After Don lays on four coats of black base and three coats of clear, this Z28 shines not a new penny. The Cowl Induction hood and after market wheels really set it off and this total package is proof positive that you can still have performance on a family man's budget if you start with the right car!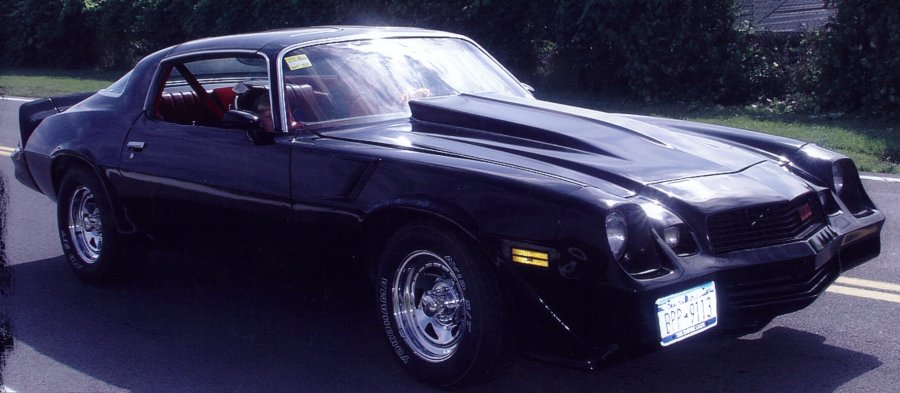 ---