---
Don LeFever's 2008 Suzuki Boulevard M109
Return
---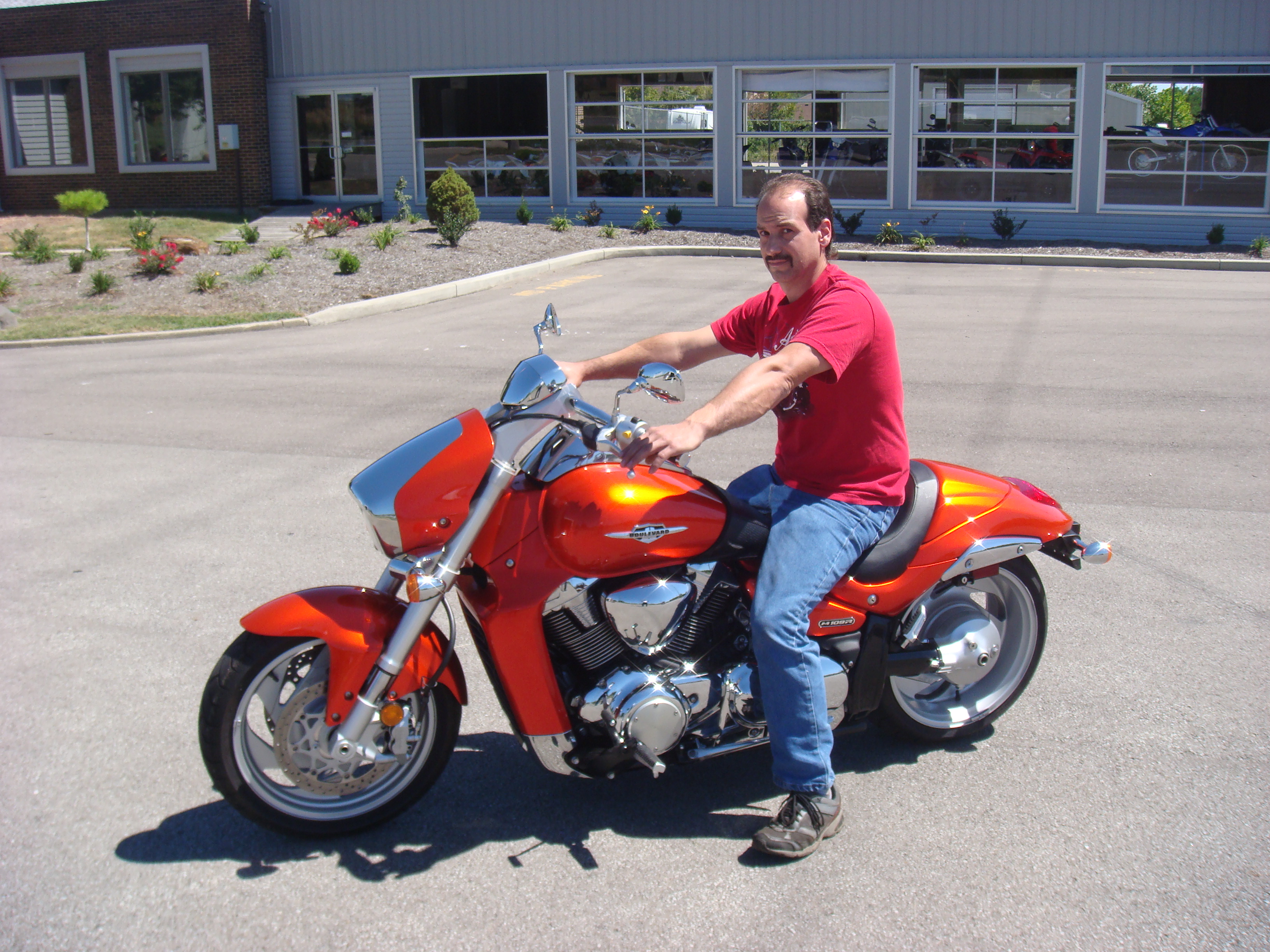 Sometimes when you go cruising, you just want to be in the wide open air with the wind blowing through your hair
(or helmet as it were). Check out this 2008 Suzuki Boulevard M 109. This is a terrific cruiser with great size and comfort and plenty of weight for stability in the wind. There are a lot of "V-Twin" cruisers out there, but this one is for the Super Bike guy who is tired of the rough ride but still likes the feeling of serious power. How serious, you ask? How's about 1783cc's
(that's 109 cubic inches to you and me), 127 brake horsepower and nearly 118 ft/lbs. of torque! The 240mm rear tire does a pretty good job of putting all this power to the ground and the long wheel base gives it a smooth ride and leverage weight to keep that power from readily flipping you over. This beast has Super Bike acceleration with Musclecar torque that will literally scare you at first, it's so strong.
This is the ultimate cruiser, long, wide and low. Nearly 700 pounds of motorcycle that can pull a 1/4 mile in under 12 seconds and look like a million bucks doing it. On a sunny day, this color will catch your eye from an 1/8 mile away. It has just enough chrome and polished aluminum to give it a tasteful look and that big rear tire looks right at home under that wide rear fender.Once you take a ride on an M 109, I don't if any other motorcycle will feel right to you - ever again.


---